SEN Design Group, SEN Members, Vendor Partners, and a line-up of industry-expert speakers wrapped up an amazing Fall Conference in Indianapolis during the week of September 21-24, 2021.
It was truly getting back to moving forward for everyone in attendance. Several words come to mind when thinking about the Fall Conference.
technology > innovation > competitive edge > customer experience > energy > health > education > progress > business know how > agility > adaptability > cutting edge > unique > relationships > communication > motivation > incomparable > productivity > efficiency > memorable > collaboration > sharing > supportive > profitability > experience > new ideas > inspiration
The Fall Conference covered a lot of topics, brought friends and colleagues back together after a 2-year hiatus, gave attendees the opportunity to learn about how to address current business challenges and take-away actionable solutions, and presented ample opportunities to build relationships with vendor partners and industry colleagues. Simply stated — it was great to be back!
Technology, Innovation, Competitive Edge, Customer Experience
On Day 1 attendees had the opportunity to learn about the innovative technology that helps kitchen and bath businesses be more profitable, more productive, provide customer and prospects with exceptional customer experiences, and take advantage of the opportunity to gain a competitive edge over rival companies in their market.
Attendees learned about the Good Better Best selling system and how setting up DesignAlign can help their business maximize GBB and profitability. Keith Tobias and Jodi Tramontin presented the latest DesignAlign features that will help SEN Member business owners on their way to extraordinary profitability.
A highlight of the technology an innovation talk was listening to the Change Champion Circle for DesignAlign — with panelists Tom LeBlanc, Anna Mahan, and Kia Eastman from Watch City Kitchens. Hearing about their successes with the technology from the entire Watch City team was inspiring and motivating.
Earlier on Day 1, the Advisory Council met and had spirited conversations, an exchange of great ideas, and collaborative discussions with the intent of always improving SEN and how we can continually improve membership and its benefits. The end goal is always to provide SEN Members the most effective opportunities for success.
Energy, Health, Education, Progress, Business Know How, Agility, Adaptability, Cutting Edge, Unique, Relationships, Communication, Motivation
On Day 2 attendees learned from Dan Luck about the new SEN University education resources and new membership levels available from SEN Design Group. He talked about all the ways SEN is helping members to move their businesses forward with in-person venues and online training.
Everyone in attendance was treated to a very energetic keynote address from speaker, Jim Karas. The year 2020 as well as 2021 has been full of challenges — both business and personal. It is very easy to let business challenges take over our whole world, forgetting how important it is to keep an eye on our own personal health and that of our families. Rest assured, Jim reminded us, and offered ideas and practical solutions to heath and energy that will energize the health of our businesses too. We have all made many adjustments in our business and personal lives this past 18 months. Staying healthy and remembering to focus attention on your health and fitness often fall last in a long list of priorities in our very busy lives. Jim's words were informative, memorable and motivating.
The entire group of attendees then split up with sales designers learning about how the GBB selling system can help them best do their jobs successfully and profitably with Dan Luck. Business owners listened intently to a group of experienced business owners and SEN members — Brad Fortune, Brian Raymond, Joe Smith, and Chris Dreith — speak about what worked, what didn't work, and where they had their greatest successes in a most challenging year. Everyone walked away with valuable lessons learned.
Jim Karas came back in the afternoon to talk about how health and energy is vital in the selling process and closing the deal. With our busy lifestyles and especially with the high demand our industry has experienced during the pandemic, it cannot be stressed enough how your energy can be the difference between business success and mediocrity or even failure. Jim's own energy level was a motivating force to make us consider health and fitness a priority.
We ended the day with Vendor "Speed Dating" and Extra Innings. It was the first opportunity to connect personally with SEN's vendor partners. It is always a great opportunity throughout the conference to build vital relationships with the vendors.
Incomparable, Productivity, Efficiency, Memorable, Collaboration, Sharing, Supportive
On Day 3, it was the opportunity to learn about the latest and greatest products from SEN vendor partners at the Product Seminars. This was followed by another round of Vendor "Speed Dating"—going from table-to-table to meet and connect with SEN vendor partners.
All attendees had the opportunity to listen to Sarah Reep discuss how to design your best Kitchen and Bath showroom experience. Everyone walked away with valuable tips and advice that will help SEN Members and their companies stand out from competitors in their local markets.
Later in the afternoon, sales designers, business owners, and vendors split up to group sessions focused on growing and improving business in each of their own areas of work. These are sessions that attendees look forward to, every year. It's the opportunity to collaborate, share, support, and mentor each other. The common goal for every person who attends the conference is a collective effort to support each other in business growth, profitability, and success.
Profitability, Experience, New Ideas, Inspiration
On Day 4, although everyone is nearing exhaustion from a very busy and exhilarating week, it is the last opportunity for collaboration, inspiration, and motivation. All attendees had the opportunity to listen to the panel of industry-related experts — Keith Tobias, Vince Hodshire, Paul DeGrandis, Caroline Gray, and Sarah Reep — speak about the changes brought about by the pandemic, the next big thing, and what to expect for the future of the industry. We could not help but be inspired and start brewing new ideas in our minds about practical actions we can all take in our businesses to improve, grow, develop, and thrive.
We ended this half day of activities with the last round of Vendor "Speed Dating" and "Extra Innings". And then it was time to say goodbye. It was so great to see everyone after 2 long years apart! And we, at SEN Design Group, left the conference motivated and inspired by SEN Members old and new, our speakers, and vendor partners. We hope you also felt inspired, exhilarated, and excited to bring back fresh ideas to your team as you move your business forward for the remainder of 2021 and into 2022.
Our Vendor Partners are such an important part of a successful business conference and we thank them for coming out to be with us during these challenging times.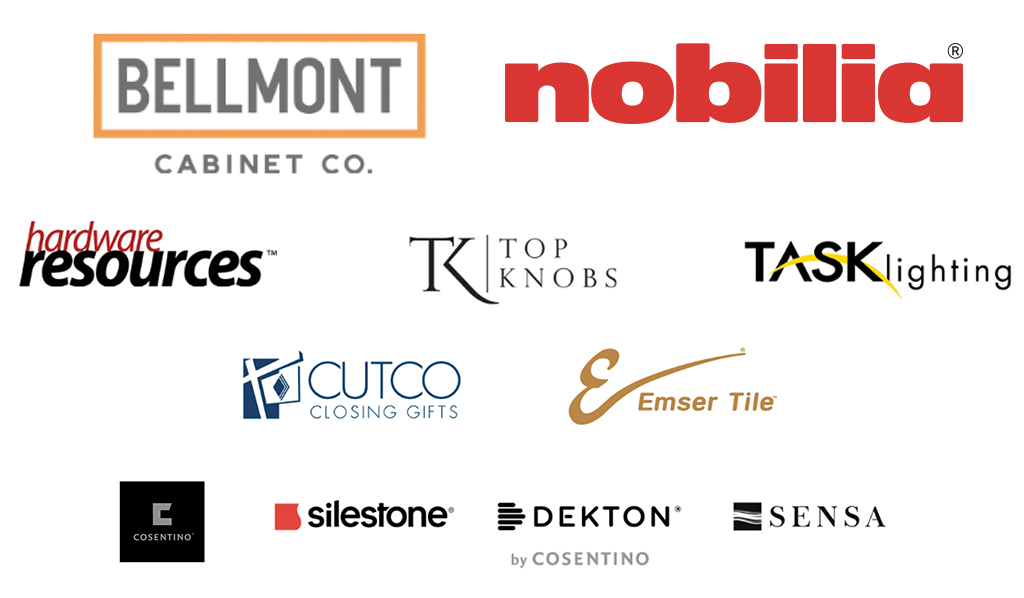 We look forward to seeing you in St. Louis for the 2022 Spring Conference at Chase Park Plaza Royal Sonesta Hotel, Tuesday, March 29, 2022 – Friday, April 1, 2022!